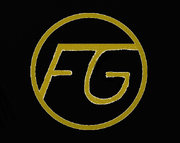 Claire (Last Name Pending)

Name:

Claire

Alias(s):

No information

Age:

17, 18

Gender:

Female

Powers/Abilities:

Intangibility

Relatives:

No information

Associations:
Appearance
Edit
Claire is the second oldest of the group at 17 (Later turning 18). She has curly, light brown hair that lies between her jaw and shoulders. She has light blue/grey eyes, a fair, lightly tanned complextion, and appears older than she is. Claire is about 5'3 and slim, but bigger boned and has a more compact body. She is fairly muscular, and becomes slightly more so when she begins hero work.
Powers & Abilities
Edit
After the bunker explosion, Claire discovered she has the ability of intangibility. At first, she is unable to control this ability, and she fears she'll accidently display her power in a public place. Overtime, she developes her technique and can phase in and out at will. She also learns how to turn other objects intangible as well, as long as she maintains direct contact with that object. Her overall physical strength, speed, stamina, flexibility, and endurance have also been greatly improved.
Personality
Edit
Claire loves sweater-dresses
Claire's favorite color is light purple, but she also likes colors that contrast each other.