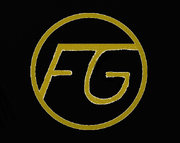 David O'Dell

Name:

David Cole O'Dell

Alias(s):

Hematite

Age:

17

Gender:

Male

Powers/Abilities:

Magnetism

Relatives:

No information

Associations:
Appearance
Edit
David O'Dell is the fifth oldest of the group at 17. He has short, black hair that's layered. He has dark brown eyes, tan skin, and a clear complexion, with the exception of a scar running through his right eyebrow. David is about 5'10, has an overall larger bone structure,  is fit, and has moderate muscle tone (Increases when he begins hero work).
David's superhero costume consists of: A dark grey and burgundy suit, metal cuffs with rivets (both can be manipulated and used for fighting), a chainlink-like metal belt. He can manipulate his belt into a sword, pole, disc, etc.
Powers & Abilities
Edit
After the bunker explosion, David discovered he had the ability to control metal. At first, he accidentally moved or damaged metal objects with simple hand gestures, unable to control his power. Over time though, he was able to focus and eventually master his ability. Depending on the feat being attempted, David's power can be extremely taxing. For example, the bigger, stronger, or heavier the metal object is, the more physical effort it takes to manipulate the object. 
Personality
Edit