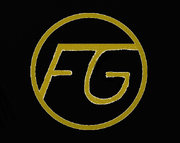 Samantha Barks

Name:

Samantha Lee Barks

Alias(s):

Sam, Sammy

Age:

15, 16

Gender:

Female

Powers/Abilities:

Energy Beams (Form of Energy Manipulation)

Relatives:

No information

Associations:
Appearance
Edit
Sam is the youngest of the group at 16. She has long, semi-wavy brown hair that falls to her hips. There are red undertones in her hair (noticeable when light hits it). Sam has amber eyes, tanned skin, and a clear complexion. She is about 5'4, lightweight, and has next to no muscle tone. She is fit, but doesn't have noticible muscles until she begins hero work.
Powers & Abilities
Edit
After the bunker explosion, Sam developes a form of energy manipulation; the ability to shoot green energy beams from her hands. At first, she begins developing blisters across her fingers and palms as if severely burned. Her hands continue to worsen until her powers finally manifest, and after they do, the burns fade and disappear altogether. Overtime, Sam is able to control her ability and summon it at will. She is also able to control the intensity of her beams, from a blast that will merely knock an opponent back, to a consecutive beam that can sear through solid metal.
Personality
Edit